> IT WAS 30 YEARS AGO TODAY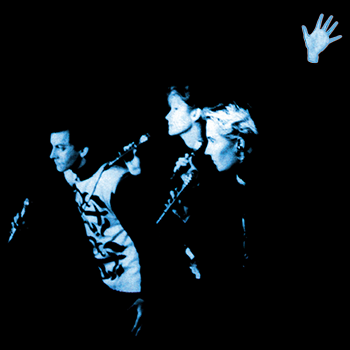 On September 20, 1989, Kiri-uu commenced its memorable debut concert tour of Estonia. 9 days, 9 towns, 9 concerts.
These were no ordinary times. Estonia was separated from the west by the 'Iron Curtain', but a series of revolutions had recently begun a chain reaction across the Eastern Bloc. Just down the road, the Berlin Wall was about to be dismantled. And soon the Soviet flag at the Kremlin would fall.

Into this electric atmosphere strode a group of first generation Estonian Australians to sing simple Estonian peasant songs to the hosts of this enchanting and, to foreigners, somewhat forbidden home country .

But these weren't ordinary peasant songs. Based on a deep historical sense, largely, they were Kiri-uu's modernist re-reading of Estonia's Veljo Tormis' highly insightful neoclassical take on the broad body of Finno-Ugrian musical culture.
Emotions were high and heartfelt as both Kiri-uu and their audiences shared in delight and solidarity that defied geographical, national and generational bounds. Through the power of song, Kiri-uu had truly returned the ghosts of their parents' war-torn past to their ancestral lands at a critical point in the country's history.
To celebrate this special historical moment, I have produced a 36-page PDF booklet. It is an update of the photocopied edition of press clippings, etc, that I assembled immediately upon returning from the '89 tour. The newly re-vamped edition offers a non-definitive little glimpse into our odyssey and features a host of goodies, including:

Colour photos
Itinerary
Tour map
Press clippings
Greetings and correspondence
Repertoire list
Tallinn concert introduction
Ensemble per-song line-ups
Tour personnel and composer / arranger credits
Its a big 117.6 MB download, but that's so that the pix will enlarge nicely. However, the press articles are in Estonian and scanned directly from the original prints, so until I get a chance to OCR the text, you may wish to do so yourself ... and then try your luck with Google Translate. Should be an interesting exercise!
Please enjoy!
Olev Muska